Wednesday, February 23 2022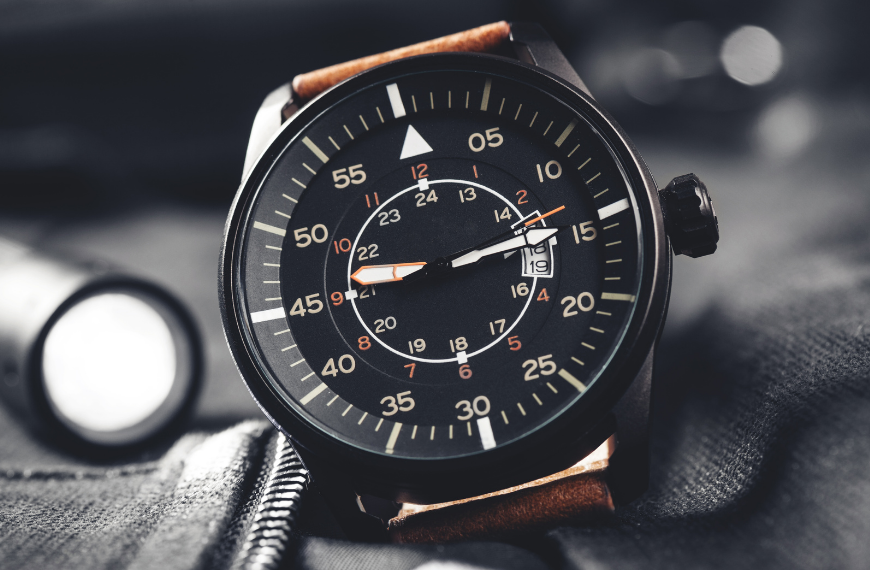 Do you own a luxury watch that you're not wearing anymore? Timepieces make wonderful gifts, but all too often they're left sitting in the bottom of our jewelry box or the back of our dresser drawer. You could leave it in the drawer, hoping to wear your watch again one day – or you can make some money. If you're ready to put your watch to use for you, here are 3 options you have for selling your watch.
Online Selling
With the internet at our fingertips (chances are good you're reading this on your phone), it is easy to sell anything we have online. Sites like eBay have become staples for buying and selling items. Putting your watch up for sale is as simple as taking some pictures and putting up a description. Online selling has its drawbacks, however. You have a lot of competition for someone to find your watch as sites like eBay have millions of sellers using their service. You also must compete with prices that can range from extremely undercutting the value of your watch to over-pricing the watch. Then there's the time factor. Because you must wait for potential buyers to find your listing, it can take several days or even weeks for your watch to sell.

Buy/Sell/Trade
Buy/Sell/Trade stores are another option for selling your watch. What is a buy/sell/trade store? It's all in the name – they run on a business model of buying items at agreed-upon prices, accepting items in trade for store credit, and selling items people like you have brought it. If you need fast cash, they are a good option, as you are selling locally the same day you go in. However, once you sell the watch, it's sold. In most cases, you can't reclaim it from the store without paying the retail price.
Pawn Shops
If your watch has been sitting in your jewelry box or the back of your drawer for a long time, it's probably because it holds more than monetary value to you. Sometimes, we're hesitant to part with watches and jewelry because they were gifts or because we know we'll want to wear them one day.
Like buy/sell/trade stores, pawn shops give you the ability to sell your watch locally and fast. Pawnshops have one advantage over the buy/sell/trade store, however. If you have been hesitant to sell the watch – or just want the option to hold onto it – you can use it as collateral for a loan instead of selling it. If you're able to pay back the loan, you can reclaim your watch later. This gives you the cash you may need or want now, and your valuable watch back after you've paid off the loan.
Are you looking to sell your watch fast for cash? Contact us today to discuss your needs.
Wednesday, February 16 2022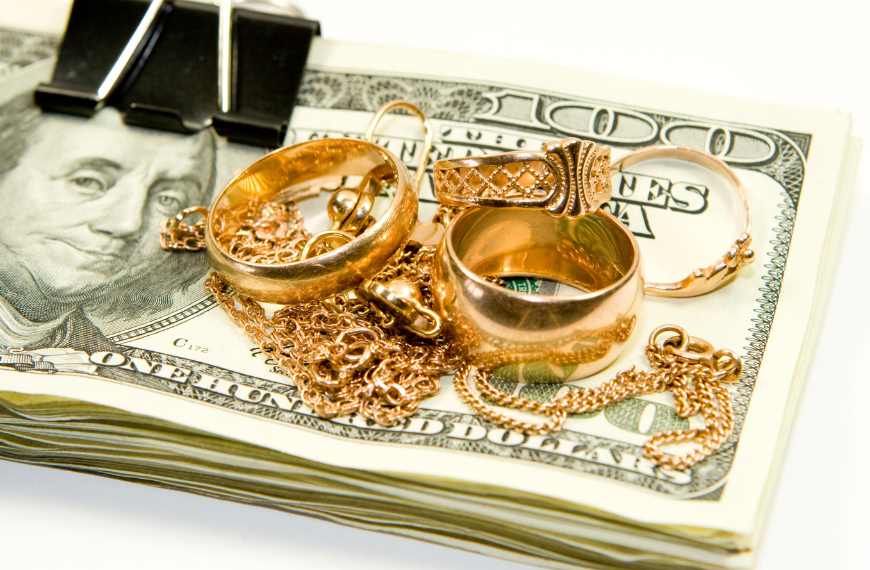 If you're strapped for cash, you want a reliable pawnshop. Knowing where to go to get the best price for your jewelry, clothing, or electronics, though, can seem daunting. We have a lot of pawn shops in the area and choosing the right one is important if you want to make sure you're working with someone you can trust. Here are 5 ways you can make sure that you're choosing a reliable pawnshop.
Ask Around
People use pawnshops often, so chances are, you know someone who has either pawned items before or bought something from your local pawnshops. Ask them for recommendations. Find out what the staff at the shop is like – are they polite and knowledgeable about the items that come through their shop? Do they offer fair value for items?
Look at the Reputation
When you're looking for a pawn shop, check out the reviews on local sites. What do people say about working with them? Are they listed with the Better Business Bureau or local agencies? Are their complaints, and how were those complaints resolved? A company having a bad review, or a complaint is not always a red flag. Not everyone will be happy and sometimes, the unexpected can happen even in customer service. What you want to pay attention to for warning signs are,
The kinds of complaints and if you see the same problem repeatedly
If complaints are left unresolved
If the pawnshop makes excuses about why a complaint isn't "really" their fault
Research Market Prices
Knowledge is important when it comes to pawning your valuable items. Look up what your jewelry or electronics are worth so that you have an idea of what kind of price you should expect to get. Expect some variation in what a pawn shop is willing to offer you. Market prices are averages, not fixed rules. However, if a pawnshop is significantly undercutting the value of what you want to pawn, they're not reputable and you don't want to work with them.
Check Licensing
All businesses must follow certain requirements with the IRS as well as state and local government agencies. Don't be afraid to ask about the pawn shop's license and be proactive, looking them up with your area small business agency. If they're not in compliance, that is a good sign they aren't reputable.
Trust Your Gut
The most important factor in whether you can trust a pawn shop is how you feel when you go inside. No matter what kind of reputation they have, what recommendations you get from friends, if you walk in and don't like what you see, don't work with them. If the shop is filthy, if merchandise looks to be poor quality, or if the staff are inattentive or rude, those are good signs that you're in a bad shop. You can always shop around a little more.
Do you need extra funds for an emergency? Do you just want some extra cash? Contact us today to discuss your needs. We're here, serving Philadelphia and surrounding areas.