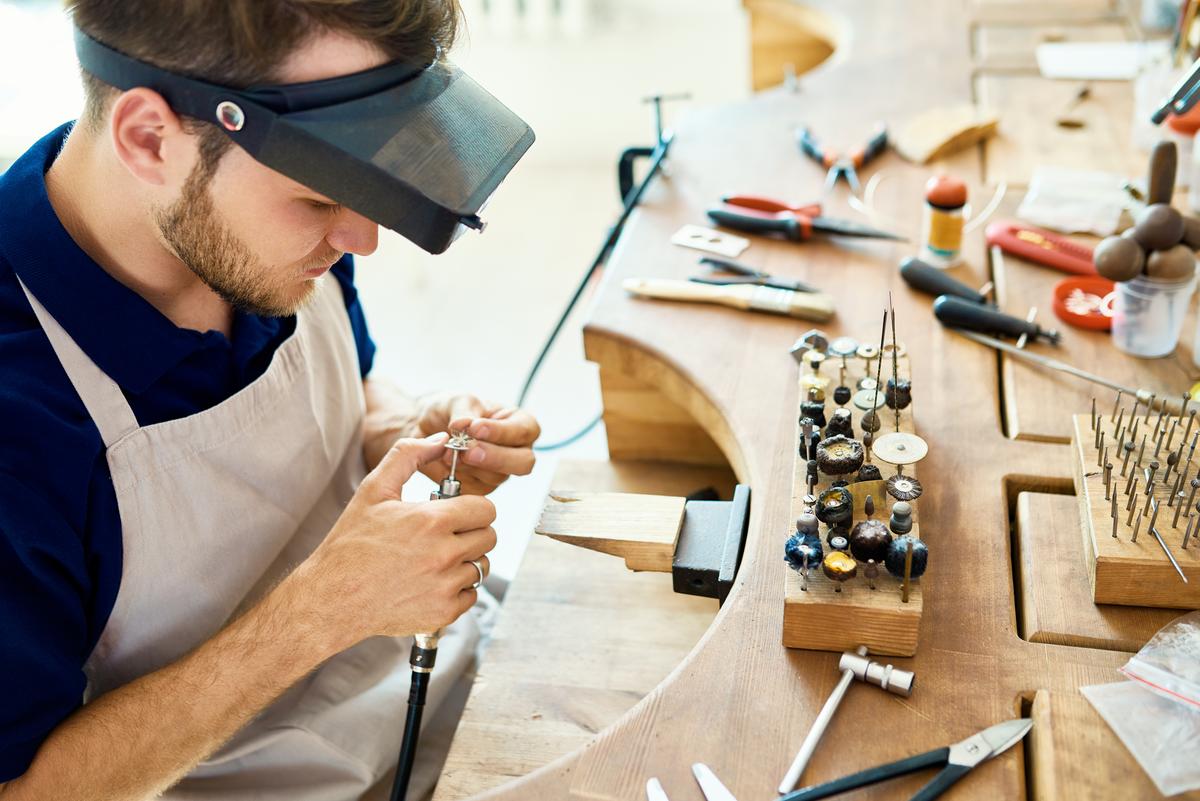 Whether you are buying or selling at a pawn shop, you want to have some assurances that you have a reputable company. Let's face it, there aren't a lot of people who know the ins and outs of the pawnbroker industry. At Cash Express, we value our customers and engage in our work in such ways that you feel confident about seeing us. But we don't just expect you to take our word for it. Let's look a little closer at pawnshops.
Pawn Shop Basics
If you are purchasing from a paw shop, it's a great way for you to save money when buying that perfect gift. The store usually offers a wide variety of items, some of which are highly unique or collector's items. If you don't see what you're looking for, ask an associate if they can put you on a list to call if X item arrives for sale.
When selling an item, the associates will give you a fair appraisal for your piece. You can usually haggle a bit, but some stores are firm. If the price isn't right, you can just take it back home. If you do buy it, use a credit card for greater protection.
For those needing quick cash, a pawn shop can be a blessing. You get a loan on your item as collateral and a certain number of days before which to pay it off. There are no credit checks or long waits.
Red Light: Green Light - Watching for the Signs
Sometimes it's easier to discover trustworthy pawnbrokers than sort out the bad ones. For example, at Cash Express, we will tell you the price of an item upfront rather than asking, "how much will you pay." We are not looking to upsell. Heming and hawing over a direct question about a price is another red light.
Quality pawn shops are open to negotiation. For one thing, they want your return business. For another, it improves their reputation. Why argue with a broker who is fixated on a price higher than you consider the value of an item?
Customer Service
Customer service is an area where red lights and green lights become blatant. If an employee doesn't greet you, ask what you're looking for, and help you find items for you to look at, the shop is probably a little "off." Beyond that, while you are looking, the staff member should show knowledge of the items for sale and provide those details. Alternatively, they will find another associate who can better answer your questions.
Organization, Accreditation
Some pawn shops are part of national organizations like the National Pawn Brokers Association. This particular group has ethical standards and best practice guidelines. It never hurts to ask about any accreditation. Pawn brokers must have a Consumer Credit License issued by the Financial Conduct Authority (FCA) and any other licensure required by the state.
Selling? How to Prepare
Being an informed consumer is one of the best ways to recognize red flags in the pawn industry. For example, go online and research the item you wish to sell or pawn. This way, you walk in with a good idea of worth. You will know if someone is lowballing you. Having said that, remember the broker needs to make money too. So the price they offer will be lower than the retail value.
Get all the details of the loan upfront: duration, interest rate, and extensions.
Cash Express is your Number One Pawn Shop in Philadelphia for Quick Cash!
Come in and stroll around. We have a glorious selection of antiques, high-end pieces, watches, precious stones, and metals. Our friendly staff is here waiting to assist you. If you want to call ahead with questions, the number is 215-922-1560. You can email us at info@pawnphiladelphia.com.
We also have an online contact form for your convenience.
You look around the house for items you can sell quickly and easily. Perhaps you need to pay a bill or just looking to get rid of excess clutter. That's where pawn shops like Cash Express come into the picture. You have friendly, knowledgeable people who can offer a fair price for your objects. But what exactly do pawn shops buy regularly?
5 Items and Things Pawn Shops Always Buy
At Cash Express of Philadelphia, we keep our eye out for items of value. Certainly, stock changes all the time. But, when we speak of value, we are not talking about knock-off brands. You can see the quality right away when you walk into our gallery. So, if you want to trade, you can do it confidently.
Here are five of the top items pawn shops buy regularly.
Small items like statues, coins, candle holders, and silverware are easy buys because they don't take up space. However, furniture gets a little tricky. There's only so much space on the floor, so it's worth calling our store at (215) 922-1560) to see if we want to see your piece.
With antiques, the value goes up if you have provenance. Basically, provenance details the ownership timeline and locations of the item in question. Signatures of the makers or a maker's mark that can be verified also increase the value.
From the Runway
Go through your wardrobe. Look for names like
Armani

Pierre Cardin

Chanel

Christian Dior

Prada

Ralph Lauren
These are among the classics in designers, and pawn stores look for them. There's also well-tended clothing from eras like the 1920s and the 1940s for which you can sometimes get cash. So, yes, there may be some minor wear, but that doesn't make it unsellable.
All that Glitters is not Gold
You may have some gemstones that fell out of jewelry. Or, you could have a diamond ring you never wear. Either way, you can pawn them. Unlike electronics, gemstones are durable goods. When taken care of, they can last for a very long time. Examples of precious stones include
Alexandrite

Amethyst

Black Opal

Emeralds

Larimar

Opal

Sapphire

Tanzanite

Topaz

Tourmaline

Ruby
Various factors add to the selling price of your stone, including clarity and cut.
That's Entertainment
We live in a world of electronic games. Versions upon versions come into the market. When an older version breaks, the owner wants to replace it. Consider the Xbox, PlayStation, or Wii for pawning. What other things are good choices for pawning? At Cash Express, we watch for things like electric guitars, flat-screen TVs, amplifiers, and acoustic guitars are fine samples.
Good Things Come in Small Packages
If you have proof of purchase, Jewelry is a popular item pawn shop personnel look for daily. This ensures our resale items are not stolen property.
Gold, even pieces of it, fetches more money than silver. If the gold or jewelry has gems in it, they can be removed and evaluated separately. We consider high-quality designer costume jewelry, too.
Under the heading of jewelry, we come to watches. As with other pieces, we need proof of authenticity. Watch names we buy regularly are Rolex, Chanel, Cartier, and Piaget. You may have a treasure and not even know it.
Cash Express: A Name You Can Trust
Our store hasn't become #1 in Philadelphia without a strong culture and belief in fairness. When you have something to bring to us, give it a good cleaning (if necessary). Bring any sort of ownership or authenticity proof. So doing this helps us judge your item effectively.

We are happy to answer your questions. Reach out to us
By phone (215) 922-1560.
By Email info@pawnphiladelphia.com,
or fill out our online contact form.
Our team of experts is happy to provide you with all the information you need in making your choices as to what to sell..