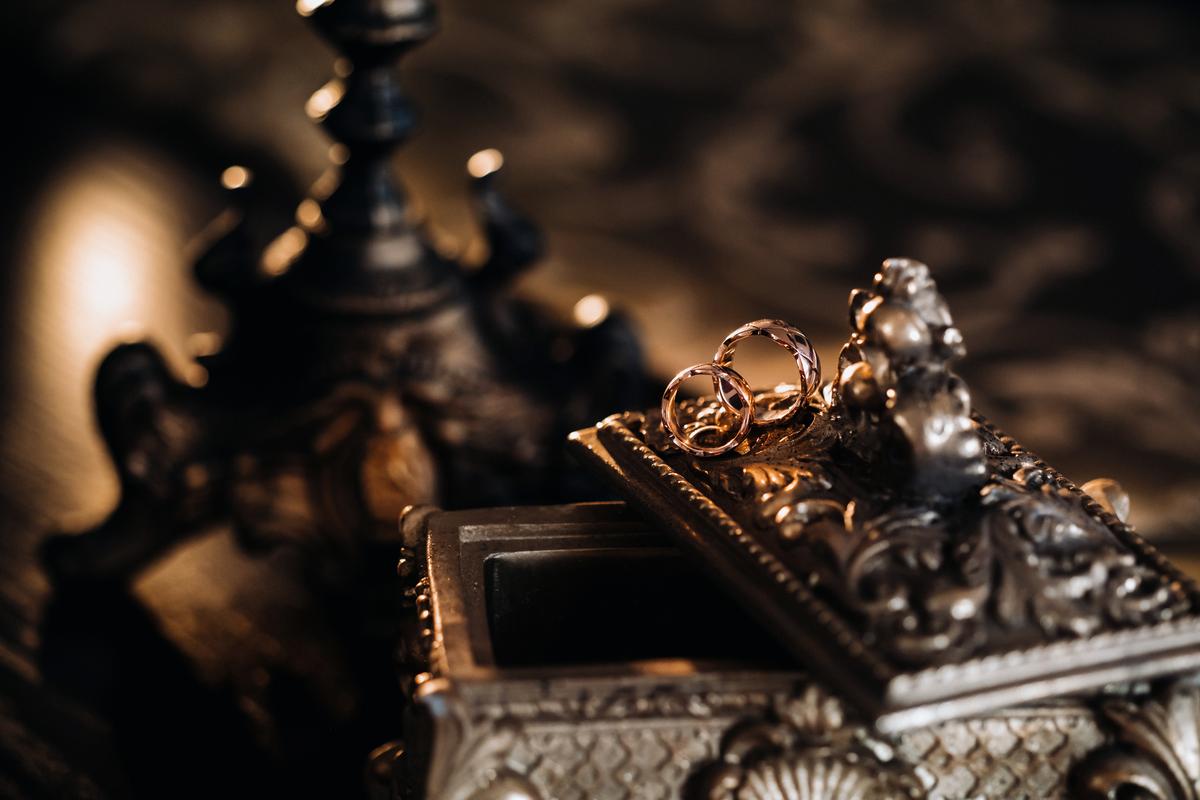 Whether you plan to hold on to your vintage jewelry until you leave it behind in your will to your loved ones or you're thinking about someday selling it, it's absolutely essential that you take care of your antique jewelry to keep it looking beautiful.
Luckily, there are just 5 easy steps to follow to take fantastic care of your beloved vintage jewelry.
1. Remove Any Dust With a Soft Brush
The first step is to use a soft brush to remove any dust particles. If you don't have a soft brush on hand, you may want to invest in one, as jewelry-cleaning brushes must be exceptionally smooth.
Even with the perfect brush, it's still vital to remove the dust extremely gently so as not to scratch the jewelry.
2. Choose the Right Cleaning Product
Next, you need to select the right cleaning product, and not all jewelry cleaners are made the same. The chemical composition of different metals means they need different types of solutions, so make sure you do your research first.
Gold Jewelry
When it comes to antique gold jewelry, you need a cleaning solution that contains plenty of water and ammonia. However, while ammonia is necessary, it can also be dangerous. Therefore, it's important not to leave the cleaning solution on too long.
Because ammonia is so strong, we don't recommend making your own solution, but instead, you should purchase an ammonia cleaning product specifically made for gold or platinum.
Silver Jewelry
All silver vintage jewelry can and should be cleaned with a diluted baking soda solution. In this case, you can make your own at home; just make sure you follow instructions to ensure you use the proper measurements.
Once you have the solution ready, be sure to apply it gently, as silver is not nearly as strong as gold or platinum.
Jewelry with Gemstones
Cleaning antique jewelry with gemstones is slightly more complicated than working with gold or silver jewelry.
For example, some gemstones, such as diamonds, sapphires, and rubies, are extremely strong and can handle an ammonia solution, whereas others cannot.
Therefore, it's important to research how to clean the specific gem you're working with to keep it brilliant and safe.
Vintage Pearls
If you have a set of vintage pearls, the best way to clean them is actually to wear them. Your skin's natural oils will ensure the pearls stay vibrant and beautiful.
You can also use a soft cloth and a few drops of olive oil, but make sure to only rub them gently and infrequently.
3. Use a Soft Cloth to Clean
Once you have the perfect cleaning solution ready for your vintage jewelry, it's time to actually use it with a soft cloth.
Apply a small amount of the solution directly to the cloth and rub the jewelry delicately until it shines clean. The cloth can be damp but certainly not wet. And if there are a few hard-to-reach places, you can use a Q-tip with a bit of water and a cleaning solution as well.
4. Dry & Polish
After your jewelry is sparkling clean, it's time to use another soft cloth to dry the piece thoroughly. Any residual liquid could cause serious and lasting damage, as moisture is one of the worst things for antique jewelry.
You can also take a little extra time to polish your jewelry with a special polishing cloth to make it shine even more.
5. Store in a Dry Location & Repeat
Finally, it's essentially that you store your vintage jewelry in a cool, dry location without moisture. You should also continue to clean your antique jewelry every few months to ensure it remains in the perfect condition for whatever it is you want to do with it.
Now you have all the information you need to protect your new vintage jewelry from Cash Express Pawn Shop or to make sure the jewelry you have is clean and beautiful to be enjoyed or sold!