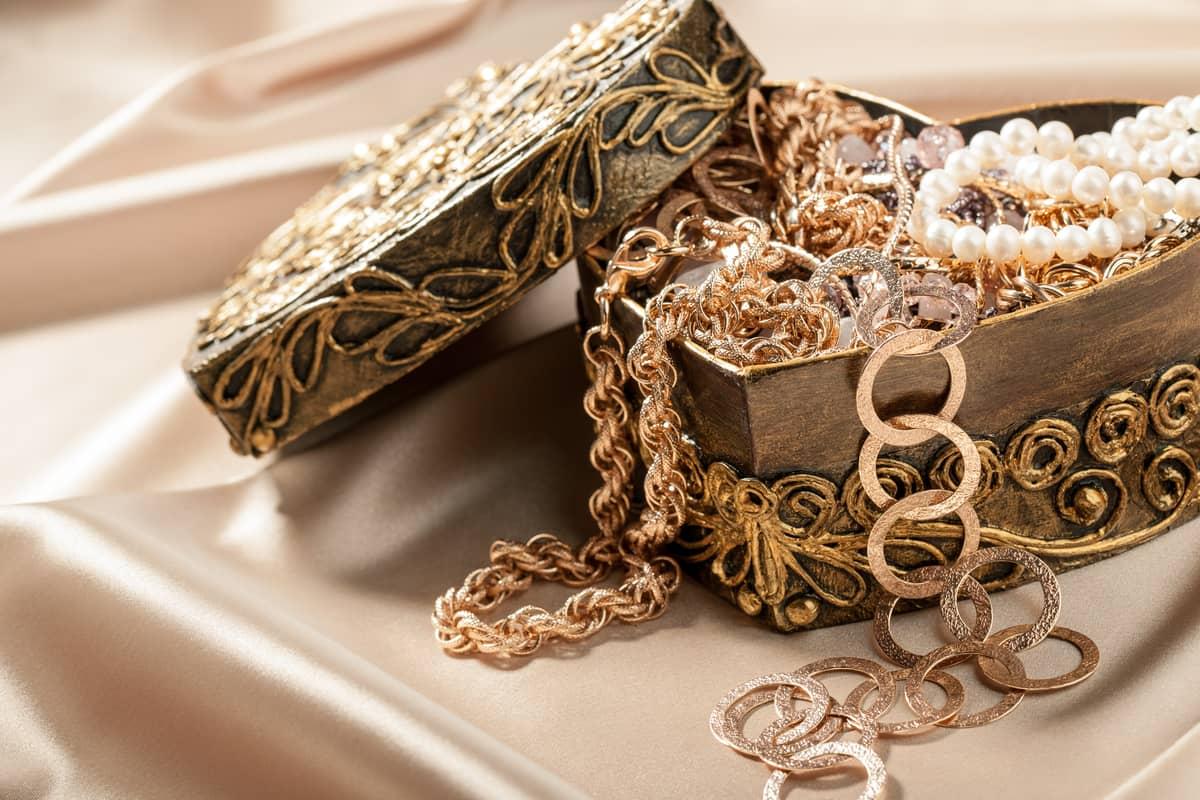 If you've ever thought of using a pawn shop, you may wonder what exactly store buy. At Cash Express of Philadelphia, we are always looking for items of value. While our stock changes from day to day, there are some items for which we're nearly always looking. What we don't want is knock-offs, like designer purses. So when you walk into our gallery, you have the confidence you're getting the real deal.
Jewelry is a popular item, provided you have proof of purchase. Why? We want to make sure the items for resale haven't been stolen.
Gold jewelry brings a higher return than silver, and even broken pieces still have value. See, metal can be melted and gems pulled out to make whole new pieces. Designer costume jewelry and anything with diamonds is a pretty successful sell.
For buyers, Jewelry sells quickly at reasonable prices in our store, so if you're eyeing a piece, get it as soon as possible. And don't worry, there is something you'll love in every budget range.
Watches are similar to jewelry in that they require proof of authenticity. Big names in watches include Cartier, Chanel, Piaget, and Rolex. The right timepiece can go for thousands of dollars.
Designer Items:
Even if it's a dress from 1940, anything with a designer label has value. They always make a fashion statement. Can you say, Louis Vuitton? Or how about Chanel? When you care for your designer items, the price goes up. So even if the article shows a minor ware from time, it can still be sellable.
Depending on how much room a store has, you can even sell silverware, statuary, candlesticks, rugs, and even furniture! Currency, in particular, appeals to the antiquarian. If you are selling, bring in your item so we can give you a price. When you or someone you know loves old coins or paper money, you can find something here to round out their prized collection.
Gemstones and Diamonds
Gemstones and diamonds, whether loose or in a setting, fetch a pretty penny. So what kind of precious stones? Emeralds, Amethyst, Topaz, Sapphire, Ruby, and Opal are all examples of what you can pawn.
Entertainment Items:
From video game consoles (Wii, Xbox, Playstation) in good working order have an appeal because shoppers often want an older version when theirs breaks. Oh, don't forget flat-screen TVs. In this category, we also accept electric or acoustic guitars, amplifiers, and student instruments.
Pawning Tips:
When considering selling to Cash Express, do your research first. If there are any relevant facts, bring them along. Take a moment to clean up your item so we can see it clearly. When there's a certificate of authenticity or proof of ownership (or both), they help tremendously in determining what we can give you.
If you have questions, please give us a call at (215) 922-1560. You can also email info@pawnphiladelphia.com, or fill out our online contact form. Our team of experts is happy to help you in any way possible.